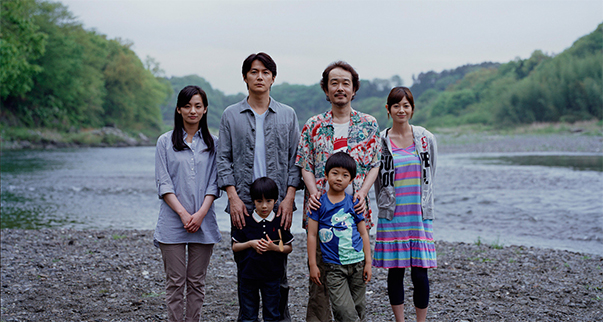 Like Father, Like Son
Directed by:
2013 | Japan
| | |
| --- | --- |
| Screening | Friday, May 2, 2014, 7pm - 4pm |
| Matinee | Saturday, May 3, 2014, 3pm - 4pm |
| Screening | Saturday, May 3, 2014, 7pm - 4pm |
"In film after film, Hirokazu Kore-eda has inspected the family unit—the many ways in which it can be added to, subdivided, and cracked. His latest work lays forth a rare but especially troubling case: Ryota and Midori discover that their son, age six, is not theirs. The hospital mixed up two babies and their real son has spent his life in the care of another couple. Custom, genetics, and the law all specify that the boys must now be swapped around, yet their years of upbringing can hardly be undone. The families belong to different social strata, all of which leads to strains of mild social comedy. What stays with you is the unlikely shadow of loss: how can a loving child, even the 'wrong' one, be let go?" Anthony Lane, The New Yorker.
Winner Jury Prize, Cannes Film Festival, 2013