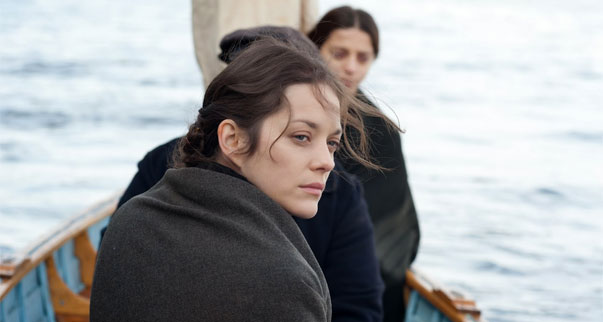 The Immigrant
Directed by: James Gray
2013 | USA | 120 min.
| | |
| --- | --- |
| Screening | Friday, October 10, 2014, 7pm - 4pm |
| Matinee | Saturday, October 11, 2014, 3pm - 4pm |
| Screening | Saturday, October 11, 2014, 7pm - 4pm |
"The Immigrant, probably James Gray's most beautiful, moving and expansive work, is a sepia-steeped ode to immigrant resilience, struggle and American Dreaming that visually evokes Coppola's Godfather Part II, but in its utterly irony-free melodramatic sincerity also suggests a silent-era woman's picture à la D.W. Griffith. Daring for being so unabashedly serious, romantic and classical, and providing the context for a trio of performances—Cotillard, Joaquin Phoenix and Jeremy Renner—that are permitted to grow and breathe in the movie's deep spaces and slow rhythms, Gray's movie is a flawlessly articulated example of the kind of thing they just don't make any more: serious, adult, character- driven and impassioned." Geoff Pevere, Globe and Mail.
Nominated Palme d'Or, Cannes Film Festival, 2013