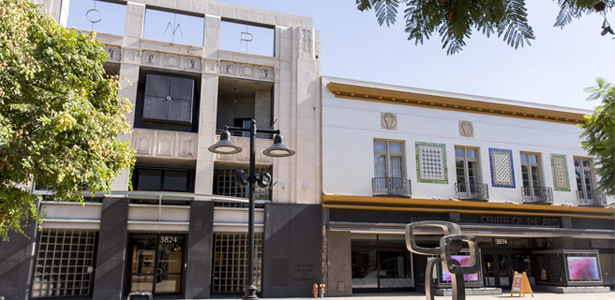 UCR ARTS is now open. 
Visit our online exhibitions at virtualucrarts.ucr.edu and follow @ucrarts on social media for up-to-date information and more engagement with our exhibitions and collections.
UCR ARTS

ADMISSION
Free


HOURS OF OPERATION

Public/Gallery Hours

Thursday - Friday: 12pm – 5pm
Saturday - Sunday: 11am - 5pm 


First Thursdays - Downtown Riverside Art Walk
5pm - 9pm

First Sundays - Family Events (October through May)
11am - 4pm

Screening Room - Films
Fridays, Saturdays, and Sundays

Administrative Hours
Monday - Friday: 9am - 5pm


HOLIDAYS OBSERVED

UCR ARTS is closed during the following holidays: Easter, Independence Day, Veterans Day, Thanksgiving (and the day after Thanksgiving). 
UCR ARTS will be closed Thursday, December 24th through Wednesday, December 29th, as well as December 31st and Saturday, January 1st, 2022.  We will reopen on Sunday, January 2nd, 2022.  

PARKING

Parking lot rates are reasonable from 9am - 5pm, Monday – Friday and garage 2 & 6 offer 90 minutes free. Parking is free in all lots before and after that time period and on weekends.