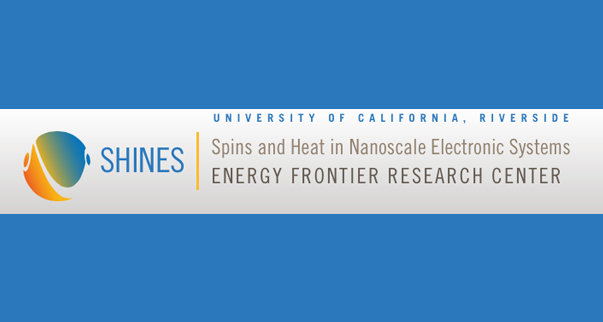 2016 SHINES EFRC Symposium
Culver Center of the Arts
| | |
| --- | --- |
| Conference Day 1 | Thursday, August 25, 2016, 5pm - 8pm |
| Conference Day 2 | Friday, August 26, 2016, 8:30am - 7:30pm |
| Conference Day 3 | Saturday, August 27, 2016, 8:30am - 3:00pm |
Welcome to the 2nd Annual SHINES EFRC Symposium.
SHINES is an Energy Frontier Research Center (EFRC) funded in 2014 by the US Department of Energy.
By engaging strong interaction and collaboration among the graduate and undergraduate students, junior and principal investigators, SHINES aims to develop a fundamental understanding of electron spin and heat transport as well as the interplay between them in nanoscale electronic materials and devices.

Dept. of Physics & Astronomy at the University of California, Riverside