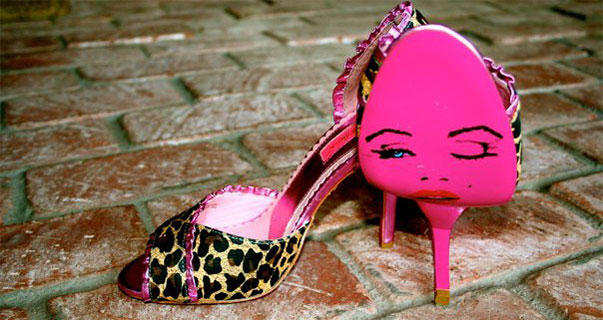 Bearing Our Soles
One Girls Search To Find A Mother
Culver Center of the Arts
A Carl Residency Production In Honor of Foster Care Awareness Month & Mother's Day
| | |
| --- | --- |
| Performance | Friday, May 9, 2014, 7pm |
| Performance | Saturday, May 10, 2014, 6:30pm |
The performances are free and open to the public.

BEARING OUR SOLES, based on a true story of one child's journey through the California foster care system, told through sixteen pairs of shoes, is born out of an original monologue titled "Somebody's Someone," which had it's world première in the spring of 2007, at the Sacramento Theatre Company under the direction of Peggy Shannon.

The playwright, a UCR graduate student, accepted the challenge of her playwriting Professor, Rickerby Hinds, to "open the story up," to include others' stories of hope and resilience as well, and in so doing, Ms. Louise has collected a string of seemingly disparate vignettes that seamlessly come together to tell the story of how we, as people, travel through the course of our lives bear more resemblance, than differences.

This production, under the direction of the playwright Regina "Vivii" Louise, and the UCR New Play Festival Director, Kris Ide, will serve as a preview for the New Play Festivals mounting of the this project.