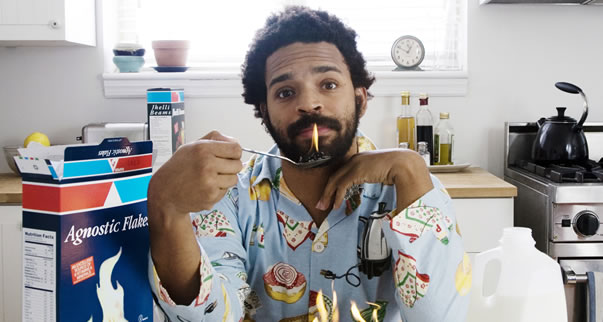 Countdown to Culver!
Busdriver: Experimental Hip-Hop
UCR ARTS
| | |
| --- | --- |
| Performance | Thursday, June 3, 2010, 7pm - 9pm |
Busdriver (Regan Farquhar) is a leading figure in the resurgence of the alternative Hip Hop scene that emphasizes the experimentation of form and radical hybridization of styles. His lyrics display a mental dexterity and intellectual breadth that is by turns playfully Dadaist and socially hard-hitting. Using a gatling gun vocal delivery and eclectic musical accompaniment, he is one of the most important, and entertaining, creative forces in the genre.