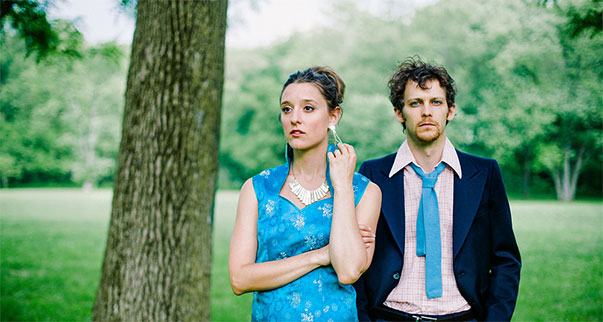 David Wax Museum
Thursday, March 7, 2013 - Free Concert!
Culver Center of the Arts
| | |
| --- | --- |
| Performance | Thursday, March 7, 2013, 8pm - 9pm |
David Wax Museum's sound tests the boundaries of easy categorization. Singer and guitarist David Wax and bandmate Suz Slezak (vocals and violin) have cultivated a Mexo-American aesthetic by fusing their knowledge of Mexican folk music with American roots and indie rock. The two crafted their unique sound in and around Boston clubs and in rural Veracruz, Mexico when Wax received a graduate fellowship to study regional musical styles including son jarocho. Slezak, who sings lead, also takes turns playing a fiddle and a traditional Mexican instrument called a guijada, which is fashioned from the jawbone of a donkey. The result is an irresistible combination of harmonies, Mexican rhythms, and rootsy sound that has become an artistic triumph, earning the winsome duo a spot at the prestigious Newport Folk Festival and the 2010 Boston Music Award for Best Americana Artist.

Reservations are not needed to attend this free event. Seating is on a first-come, first-served basis so arriving early is recommended.