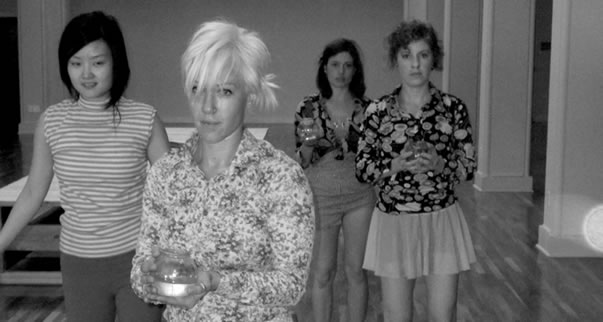 Lonely Planet
Gluck Dance Ensemble
Culver Center of the Arts
| | |
| --- | --- |
| First Thursday ArtsWalk | Thursday, February 3, 2011, 7pm - 8pm |
Gluck Dance Ensemble will give two free performances ( 7:00-7:20 PM; 7:30-7:50PM ) of Lonely Planet in the Culver Atrium during First Thursday Art Walk. Lonely Planet envisions a space of mis-sequence, where constant interface reconfigures any gesture toward permanence. Against the tempo shifts of a changing musical world, partners find and lose hold of one another in a continual choreographic play with balance and boundaries.

Members: Creative input by Alfonso Cervera, Jessice Fenkelstein, Rachel Holdt, Alex Gabrielli, Christopher Logel, Christian Lorenzo, Jungyoon Park, and Renee Rotberg, under the choreographic direction of Hannah Schwadron.

Music:
Assistance provided by David Buhl
"Into the Airport Hallucination" by Max Richter, "I Want Your Sass" by Dance Disaster Movement,"rr v dd" by AU, "Walking Song" by Meredith Monk, "Contort Yourself" by James Chance, "El Desierto" by Lhasa, "Was" by Vincent Gallo, "Undressed in Dresden" by The Hundred in the Hands, "One Hundred Years" by Adrian Quesada and Ocote Soul Sounds.