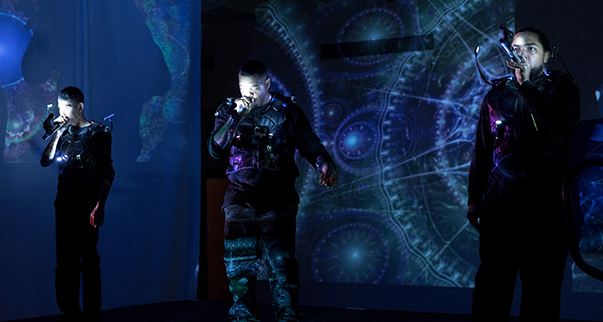 Open Expressions
Culver Center of the Arts
Free Admission with Reserved Seat
| | |
| --- | --- |
| Performance | Thursday, April 7, 2016, 7pm |
Have the gift of song, dance, poetry, acting, or visual art?
Looking for an artistic space to share your talents?
Then join Hindsight Collab for a night of "Open Expression" at the Culver Center of the Arts located at 3834 Main St, Riverside, CA 92501 from 6:00pm-8:00pm. 
Hindsight Collab is dedicated to the development of the arts across the Inland Empire and, providing a platform for it. 
Inviting all talents to enjoy a night of artistic expression while vibing to the beats as we mix, mingle, meet, and support each other in the arts. 
****Free Admission**** 
Performers, claim your space and sign up at: hiphoptheatre@gmail.com
Subject line: Open Expression Performer
Include: Name, Talent, and Any special technical requirements *Available slots are on a first come first serve basis and are sure to fill up quickly 
**Looking to be a Featured Guest Artist for the night? Send us your info!  Videos & Photographs will be posted on our Social Media. 
Friend us on:  
Facebook: https://www.facebook.com/HindsightCollab
Twitter: @HindsightCollab
Instagram: @hindsightcollab
#HindsightCollab #HipHopTheater
Join Hindsight Collab in supporting fellow artists as we expand artistic expression.
Support has been provided by UCR College of Humanities, Arts, and Social Sciences (CHASS) and the City of Riverside