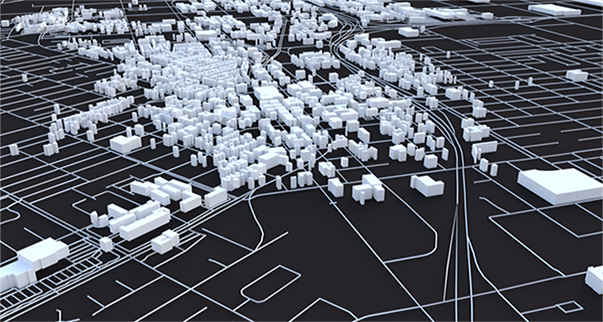 Trauma, Loss and Transcendence
Culver Center of the Arts
Free Admission. Talk Back following the performances
| | |
| --- | --- |
| Trauma, Loss and Transcendence | Thursday, December 1, 2016, 7pm - 8pm |
| Trauma, Loss and Transcendence | Friday, December 2, 2016, 7pm - 8pm |
"Trauma, Loss, and Transcendence," an event that is dedicated to the victims and survivors of the tragic San Bernardino mass shooting, will be held at the Culver Center of the Arts at the University of California, Riverside on Thursday and Friday, Dec. 1-2 at 7p.m. 
On Dec. 2, 2015, a tragic mass shooting took place in San Bernardino, CA; killing 14 people, and injuring 22 others. The Federal Bureau of Investigation (FBI) determined the shooters were "homegrown violent extremists," inspired by international terrorist organizations, although there is no evidence that they were part of a terrorist network. 
"Trauma, Loss and Transcendence" is in honor of the victims and survivors of this tragic event, as most of them inhabitants of Riverside and San Bernardino counties. The event will present an immersive and interactive sound and video installation, and a concert featuring the world premiere of two pieces for soprano, percussion and live-electronics by Paulo C. Chagas, professor of music at UC Riverside, and Martin Jaroszewicz, scholar in residence at UCR. The two works address the grief, the trauma, and the loss of loved ones while proposing a path for transcending suffering. 
"Art can recall memories of violence," said Chagas. "As I showed in 'The Refrigerator,' a work I presented in 2014 recalling my own experience of torture as a 17-year-old political prisoner during the Brazilian military dictatorship. Beyond acknowledging the inhuman and degrading reality of torture, 'The Refrigerator,' reflects on my evolution as a human being and my path of commitment with human values. More than a political action, the journey emerges as a movement of transcendence, an aspiration of elevation aiming to illuminate darkness and overcome ignorance." 
"Trauma, Loss and Transcendence" represents the first outcome of Chagas' and Jaroszewicz's cutting-edge research in emerging technologies for interactive music and multimedia. The duo work to extend the possibilities of composition and performance to provide audience members with an exciting immersive and interactive environment for experience digital arts.  
Audience members will be invited to participate in real time with the performance by using their cell phones. Millions of tweets, postings, and messages on social media created a virtual collective consciousness about the mass shooting both in real time and as a collective memory. The media coverage thus becomes an artistic framework for the poetics of the work, and a metaphor for music and art as the persistence of memories. The immersive experience will physically connect people to the San Bernardino mass shooting and illuminate the feelings and reactions that shape our collective grief and compassion. 
The program includes:
- Martin Jaroszewicz and Paulo Chagas, "Trauma, Loss and Transcendence," interactive video/sound installation 
- Martin Jaroszewicz, "City in the Sea," for soprano, percussion, and live-electronics (world premiere)

- Paulo C. Chagas, "Too Much Love," for soprano, percussion, and live-electronics (world premiere)

Canadian soprano
Stacey Fraser's
eclectic musical interests have led her to sing on international operatic, concert and theatre stages across the United States, Canada, Asia and Europe. She has appeared as a soloist for the San Diego Opera, the Tony Award winning La Jolla Playhouse, the Kennedy Center in Washington D.C., Taipei National Concert Hall in Taiwan, ISCM Taiwan, the Musicasa Concert Hall in Tokyo, Japan, the Thailand Composition Festival, the Americké Jaro Festival in Prednasek, Czech Republic, Red Square Gallery in Hong Kong, the Festival Eduardo Mata in Oaxaca, Mexico, Vancouver Symphony, Kazan Co-Op Theatre in Halifax, Nova Scotia, South Dakota Symphony, La Jolla Symphony, San Bernardino Symphony, Banff Centre, Tanglewood Music Center, Asia Society NYC, Alice Tully Hall at Lincoln Center and the world renowned La MaMa Experimental Theatre in New York City. 
    As a stage director her innovative, modern and zany adaptations of the standard operatic repertoire include Bernstein's Trouble in Tahiti, Humperdinck's Hänsel und Gretel, Mozart's Cosi fan tutte, the Brook/Bizet La Tragedie de Carmen for Opera on Tap San Francisco, Bernstein's Candide for Pasadena Opera, Maria de Buenos Aires by Astor Piazzolla, Concert Suite from Frida by Robert Xavier Rodriquez and her recently acclaimed Tarantino inspired production of Donizetti's Don Pasquale. She is currently Professor of Music and Director of Opera Theatre at California State University San Bernardino. Recordings include Lotusblume for ein Klang Records, Manuel Garcia's Le Cinesi for Harmonicorde and The Redlands Codex (complete works of composer Barney Childs) for Advance Recordings. 
Justin DeHart
is a GRAMMY-nominated performer of contemporary musical styles - from classical to pop, and from world to electronic.  DeHart's musical resume includes performances with the San Diego symphony, pipa master Wu Man, and various pop legends, including Cheap Trick.  DeHart is a member of the critically acclaimed Los Angeles Percussion Quartet (LAPQ) and is an active freelancer in Southern California. His debut solo album entitled Strange Paths on Innova Recordings (works by Brian Ferneyhough, Iannis Xenakis, Michael Gordon and Stuart Saunders Smith) was lauded as "mesmerizing" by Percussive Notes for his "palette of sounds and intricate weaving of lines."  DeHart was awarded a Fulbright Scholarship for percussion studies in India (2001-02) and his talents have been featured at concerts around the globe.  As a California native, he holds a B.M. from CSU Sacramento, a M.F.A. from California Institute of the Arts, and a D.M.A. from UC San Diego.  He currently lives in Anaheim, CA and teaches music at Chapman University Conservatory of Music and UC Riverside.  Justin DeHart is a Yamaha Performing Artist and an endorser of Black Swamp Percussion, REMO, Sabian, and Innovative Percussion Inc.
www.justindehart.com 
Martin Jaroszewicz
is a scholar in residence at UCR conducting research in human-computer interaction, gestural spaces in music performance and music cognition.  His  compositions  have been performed in the US, Mexico, South America and Europe andhis  work ranges from solo pieces to chamber orchestra including sound installations, video, improvisation and electronics. Born in Argentina where he studied at the conservatory Manuel de Falla, he holds a PhD in Digital Composition from the University of California Riverside where he studied under Paulo Chagas.  A composer/programmer, he has designed several tools for sound spatialization and interactivity and has developed and teaches STEM curriculum  with applications in music and mobile devices at
COSMOS UCI.http://martinjaroszewicz.github.io  
Paulo C. Chagas
is Professor of Composition at the University of California, Riverside. A very versatile composer, Chagas has written over 140 works for orchestra, chamber music, electroacoustic music, audiovisual and multimedia compositions. His music unfolds a pluralistic aesthetic, using the most diverse musical materials from different cultures, acoustic and digital media, dance, video, and audiovisual installations. Chagas is also a prolific author of articles on musical semiotics, electroacoustic and digital music. His most recent book Unsayable Music (Leuven University Press, 2014) presents theoretical, critical and analytical reflections on contemporary music creativity. The six essays of the book approach music from different perspectives such as philosophy, sociology, cybernetics, musical semiotics, media, and critical studies.
Support has been provided by UCR College of Humanities, Arts and Social Sciences (CHASS), the City of Riverside, the Center for Ideas and Society, and the Sawyer Seminar on Alternative Futurisms, funded by the Mellon Foundation.