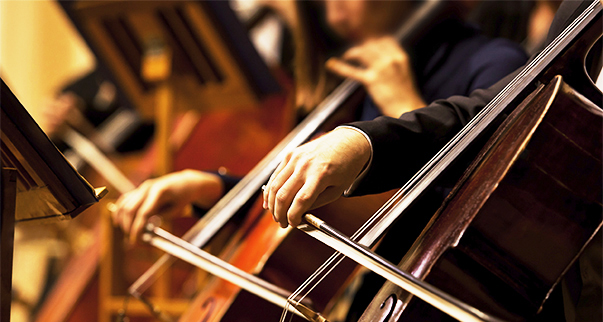 Villa-Lobos International Chamber Music Festival Part I
Festival Finale Part I: Bach Cello Suites
Culver Center of the Arts
Free Admission
| | |
| --- | --- |
| Performance | Thursday, January 29, 2015, 8pm |
UCR Department of Music in collaboration with the UC Riverside Culver Center of the Arts  and the São Paulo State University Campinas 
Villa-Lobos International Chamber Music Festival 
Festival Finale Part I: Bach Cello Suites
As a child Villa-Lobos fell in love with the music of Bach, sitting under the piano as his Aunt Zizinha played the Preludes and Fugues of The Well-Tempered Klavier.  Villa-Lobos learned to play the cello at the age of 6, with a spike added to a viola by his father. As preparation for his Bachianas, tonight we return to Bach and listen to themaster's Suites for solo cello.
PROGRAM
J.S. Bach: Suites for solo cello
Toke Moldrup, cello and 5-string cello
Toke Moldrup, (Denmark), is principal cello of the Copenhagen Philharmonic
This event is made possible by the Marylu Clayton Rosenthal Endowment.